---
Why Hipwings?
Problem
---
We are sitting over 60 % of our daytime. In doing so, we get too little exercise. This physical inactivity causes diseases.
Challenge
---
We forget about regular exercise, when we focus on our work. Because our brain can only focus on one thing at a time.
Solution
---
Hipwings are motion assistants that take care of our exercise automatically, while we focus on our work.
Benefit
---
Hipwings make our working time available for additional exercise:
. without thinking
. without time exposure
. without behavioral change
---
01
AUTOMATIC MOTION
Hipwings care automatically for our physical activity. For this purpose, the seat parts are moved by motor to avoid static sitting postures during office work. As a result, regular movement takes place, even if we ourselves forget about it and are absorbed in our work.
02
ACTIVATES
YOUR BODY
Hipwings activate our body and thus increase our well-being at work. To do this, Hipwings activate our body section that is not needed for mental work. This is the large part of the body below the shoulder girdle. Our head and hands are above the shoulder girdle and, on the other hand, always remain at rest even during movement stimuli. This allows us to work on a computer in a relaxed manner and the movement stimuli do not distract us from our work.
03
SMART INTERACTION
Our movement behavior is unique! In addition, our need for movement changes constantly during a working day, but also over longer periods of time. Hipwings try to understand our needs a little better every day and automatically adjust the appropriate movement for each work situation. In addition, Hipwings react in real time to our movement behavior. If we intuitively follow the movement stimulus, for example, Hipwings recognize this higher movement readiness and gently increase the movement stimuli. These automatic adjustments allow for more movement exactly when it is least distracting in our daily work routine.
04
CONNECTED INTERFACE
We can control the movement intensity, shape, & time via the Vintus app. Additionally, we can see in the Vintus app how much we have moved with Hipwings while working. For multiple people, we can set different profiles or connect Hipwings to multiple smartphones as well. The connection of further smart devices (e.g. smartwatch) is possible.
Stay updated
Join the transformation of office work and follow us as we make office work more active with smart Motion Assistants.
---
Our mission is to enable intensive brain work without impairing our health and well-being. For this purpose, we have developed Hipwings. They take care of our exercise to free our mind for complete mental performance. During our working hours they activate our body via motor-driven seat parts. Thus, we can use our office time for additional exercise in our daily life – without even thinking about it.
TV report
Take a look at the TV-report in the show einfach genial on Youtube or on ARD media library (from minute 2:26).
Smartphone app
We can adjust the movements and track our own movement behavior during work via the Vintus-App. The app is available free of charge in the Apple Appstore and the Google Play Store (available from Feb. 2023).
Special adjustment mechanisms
Hipwings offer all known adjustment options for seat height, back rest angle, seat depth, etc. In addition, Hipwings offer further adjustment options to adapt the backrest precisely to the individual back shape. Please click on the images to see animations of the special adjustment mechanisms.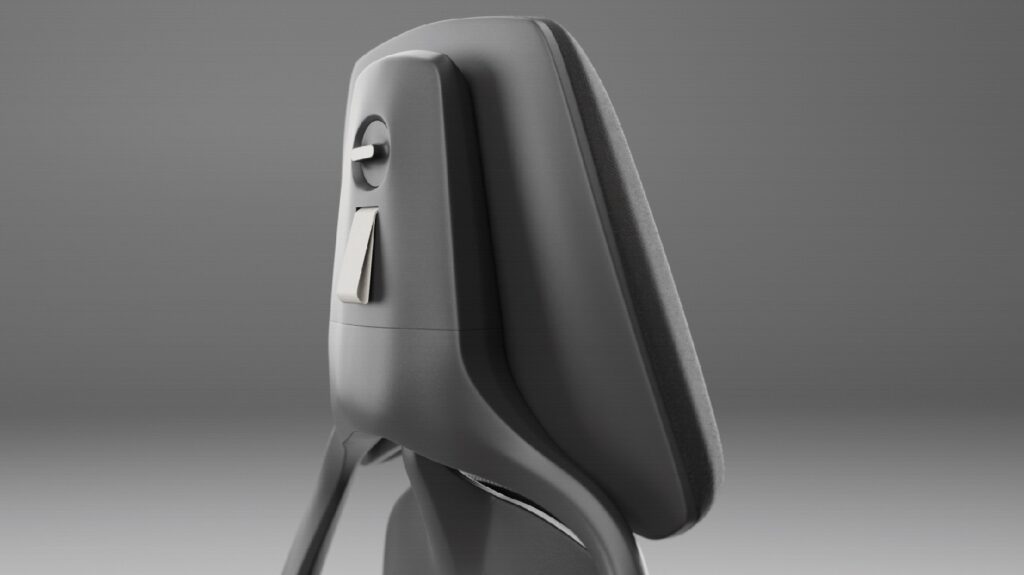 Functional extensions
For Hipwings, new add-on functions based on human-machine interaction are continuously being developed. These future features include personalized movement programs for office work, but also individual movement routines for stress reduction at work. These feature enhancements will be made available for all Hipwings through software updates.
The origin of hipwings
Made in Germany
Development: The product was developed by scientists and engineers at RWTH Aachen University. They founded Vintus GmbH, based in Düsseldorf, which further develops and distributes the Hipwings product. Product testing is taking place together with sports physicians from the Ruhr University in Bochum. A scientific test person study has already been carried out for this purpose. Currently, further research studies for the development of health-promoting functions are taking place. These further developments can be loaded onto existing Hipwings through software updates.
Manufacturing: Our production partner is specialized in high quality small batch production and has received several awards for the excellent quality in manufacturing. Production takes place in Bonn, Germany.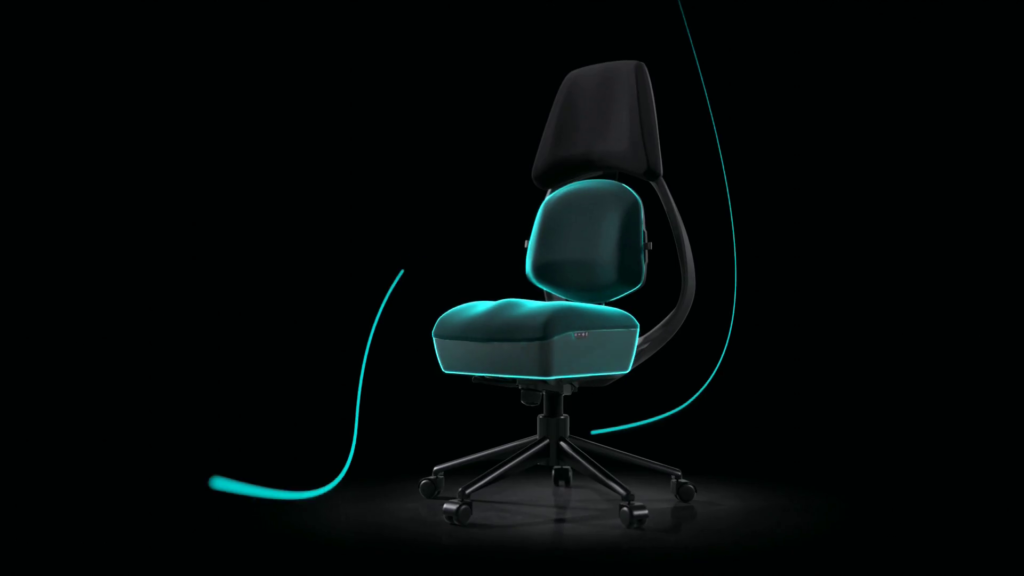 ---
Order now!
Hipwings – The smart assistant for motion in the office
Order now to change the way you work in the office!
For commercial customers only
---